77y Pehotniy Polk
www.77yregiment.com
 -  An International regiment in Napoleonic Wars (#1 in Kitchen appliance bots)
Mount & Blade: Warband - PC
Recruitment information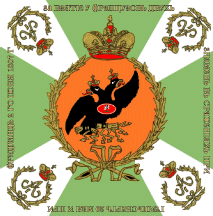 77y, An EU regiment in the popular expansion 'Napoleonic Wars' for Mount & Blade : Warband
We are one of the biggest and oldest clans coming back all the way from the mod Battlegrounds 2 for half life.
In this "clan" we focus on having fun in games
and practice a more tactical approach in them.
We take part in many Community Events and sometimes host our own,
and we are certain to have something for everyone to do daily,
We dont only just play Napoleonic wars.
other games we play : Minecraft, Arma2, Total war games, LOL, Dayz, and many more.
here is a few youtube videos about us (we have several youtube people in 77y)
1 of the Siege video's
Siege again
A Sunday Battle
But of course, We also have a lot of fun since it is just a game and games are supposed to be fun.
However we do have an age limit at around 14
but if you are underage and mature we will notice that,
if you feel interested here is a video to help you fill out your application
How to fill out your application
Thanks for reading and good luck!
Time Schedules
Monday
07:00PM
TO
08:00PM
Tuesday
07:00PM
TO
08:00PM
Wednesday
07:00PM
TO
08:00PM
Thursday
07:00PM
TO
08:00PM
Friday
07:00PM
TO
08:30PM
Saturday
07:00PM
TO
08:00PM
Sunday
07:00PM
TO
08:00PM
Most events take place around 7pm British time, Thats 8pm for the rest of europe (you dont have to come to all but Tuesday is important)
Apply Here
My application
Please fill out and read everything.